ULTRALIGHT RAIN JACKET
ISPO Textrends Award
We are the first in the world to use the eco-friendly biobased coffee membrane, a regenerated compound material recycled and extracted from coffee grounds, which will reduce the use of world resources by 25% in keeping with the sustainable eco-friendly development. Our innovative fabrics have won the ISPO Textrends Award and the USDA Label for Certified Biobased Products.

Super lightweight
A fully windproof jacket with excellent waterproof properties is great for unstable weather conditions The eco-friendly fabrics made from biobased coffee membrane are waterproof and can dissipate body heat by conduction, plus deodorizing, cooling, and comfortable to wear.

Durable Water Repellent (DWR)
Anti-smudge, water-repellent fabrics with a hydrostatic pressure endurance of up to 10,000mmH2O and a breathability of 10,000 g/m2 after 24 hours' continuous workout. Fully windproof and waterproof, it is a perfect sports jacket for all weather conditions.
TWO-WAY OPENING ZIPPER DESIGN
This is a very practical two-way opening design, which relaxes the pressure around the hem of the jacket, especially when cycling.
STRAPS AT THE BACK AND FRONT
The straps at the back and front of the hood stabilize and protect the head without obstructing the line of sight at all.
DETACHABLE HOOD
You can easily remove the hood and transform it into a stand-up collar.
UNDERSTATED BRAND IDENTITY
You can easily remove the hood and transform it into a stand-up collar.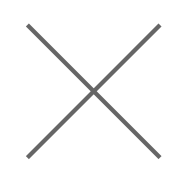 Fabric Composition
Main Fabric
80% Polyester | 20% Airmem PU Biobased Coffee Membrane
W/P
Waterproof Rating 10,000mm
M/P
10,000+-10%gm/m2 water vapor can be released within 24 hours
Product Care
Wash separately from the light color
MRJ011

ULTRALIGHT RAIN JACKET
Why have we designed this:

Our range of rain jackets is a fine balance between urban and outdoor wear.The lightest of all brands on the market, our rain jackets have no surplus cutting and bonding stitches. Featuring improved waterproof properties, our jackets are your top choice for getting about in the city or training outdoors.
Added
ULTRALIGHT RAIN JACKET
US$ 103