MERINO LONG SLEEVE BASE LAYER
Our newly long sleeve base layer is made with 100% Australian 17.5µm-diameter Merino wool, ultra-fine and skin-friendly, naturally anti-bacterial, odour resistant, and irritation-free. Even when worn it for high-impact sports, and its outstanding sweat-wicking feature will work fast to keep your body dry. Whatever the weather condition, it will remain comfy, cool and keep you warm, and that is what makes Merino wool stand out from chemical fibers. Being the first layer of clothing in contact with the skin, this is absolutely the first choice you will want to wear every day.
FLATSEAMER STITCH FOR THE ENTIRE GARMENT
Our minimalistic and instinctual design brings you a great skin-friendly sensation from the ultra-fine wool.
INSULATE ALL CLOTHING LABELS
The skin will not come in contact with any clothing size or material labels. Such is our priority consideration for underwear items.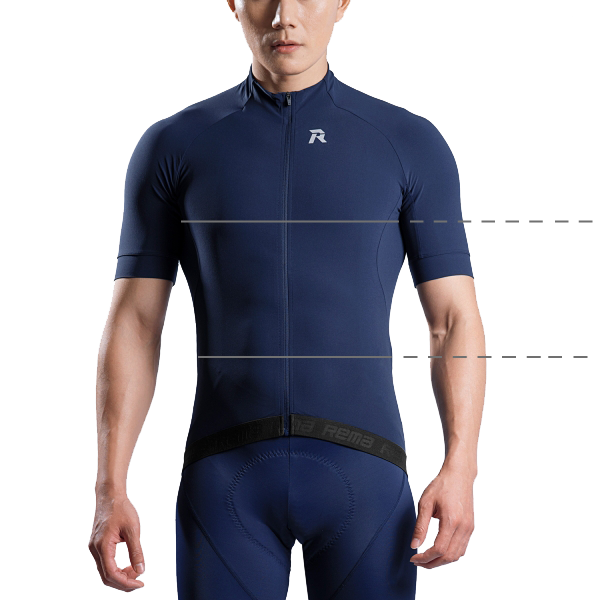 Bust
Measure the highest part of the chest.
Waist
Measure the smallest part of the waist.
Finding the Right Size.
The waist(chest) size is an additional option, you can get the exact recommended size.
Fabric Composition
Main fabric
100% Merino wool | 17.5µm-diameter
Place of Origin
Australian
Product Care
Wash separately from dark colors
WCT018

MERINO LONG SLEEVE BASE LAYER
Wool is a natural fiber that is breathable, odour resistant, comfy to wear and can keep you warm. Plus it has moisture wicking features. It has been a top choice for outdoor clothing for a long time.
Added
MERINO LONG SLEEVE BASE LAYER
US$ 71