LIGHTWEIGHT WINDPROOF JACKET
This range of lightweight jackets designed specifically for outdoor sports is complete with water-repellent features, plus a multi-purpose design to offer you full protection and cater to all your impromptu needs. The neck warmer is designed to be connected with the hood and covered by the windproof front to keep out wind chill, a very practical design. The jacket is reflective in many places: the back, the right arm and the chest. Breathable openings are inserted in the back to release hot hair and to regulate the body temperature.
REINFORCED COVERING FOR ELASTICATED CUFFS
keep out chilly winds and keep you warm throughout your workout.
WARM HIGH COLLAR DESIGN
Jackets with hood and visor can further ward off chills. The collar is fitted with abrasion-resistant zipper shields.
LARGE SAFETY ZIPPER POCKETS
Both side pockets are fitted with semi-automatic safety zipper locks for the safekeeping of your valuables.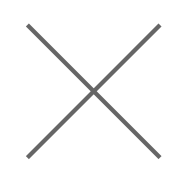 Fabric Composition
Main fabric
100% POLYESTER
Product Care
Wash separately from dark colors
MRJ007

LIGHTWEIGHT WINDPROOF JACKET
Why have we designed this:

A jacket with water-repellent, lightweight and windproof functions will be perfect for your running in autumn/winter and endure the drastic weather changes. A powerful, yet simplistic, low-key running gear, attached with a hood and face shield, will give your face and neck effective protection. You can now carry on with your daily training unrestricted by any weather conditions.
Added
LIGHTWEIGHT WINDPROOF JACKET
US$ 67