BREATHABLE SLEEVELESS BASE LAYER
The intersecting densely and loosely woven honeycomb breathable fabric is designed for cycling, particularly suitable as a base layer. The entire piece weighs less than 40g with a soft, light texture, and super snugness. Its special 3D structure uncannily shapes the water-dispersing pipes and passageways for hot air, much like a professional drainage engineering system, conducive to speedy evaporation of sweat without it sticking on the skin. Even after sweating a lot, you will still feel comfortable and cool.

The neckline and cuffs are handled with Seamless Laminating technology, plus a seamless sleek look, to improve the discomfort from friction caused by the traditional stitches. This breathable base layers features excellent sweat-wicking abilities and a 3D visual effect. It serves as functional sportswear with a designer look, great for all conditions from indoor spinning to outdoor riding training.
HONEYCOMB FABRICS TECHNOLOGY
Its special 3D structure enables speedy moisture wicking and heat emission to keep your skin dry and cool. Other features include lightweight, breathability and a soft texture.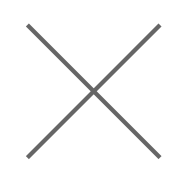 Fabric Composition
Main fabric
94% Polyester | 6% Elastane
Product Care
Wash separately from dark colors
WCV006

BREATHABLE SLEEVELESS BASE LAYER
Why have we designed this:

Riding outside on a hot sweaty summer's day, you absolutely need a light, snug, breathable base layer. This lightweight honeycomb-structured fabrics will effectively and quickly dissipate heat and sweat by conduction to reduce that sticky yucky sensation from a sweaty workout. Simplistic snug contours convey a sense of richly layered visual aesthetics and a lithe comfy look. Great for both indoor training and outdoor riding on a scorching hot day, it will keep you ultra-cool.

Notice: White base layer can not be tried on.
Added
BREATHABLE SLEEVELESS BASE LAYER
US$ 18