RACING JERSEY
New Technology, Unparalleled Value
We are fully invested in the innovative power of textiles, and are rewriting our best creations since the launch of Rema cycling tops.
Professional cycling, redefined.

To become a benchmark in industry,
we pay attention to every detail and never compromise.
You have probably never seen such a flat and delicate high-tech fabric. The patented hi-tech fabric used on the headwind side has half the thickness of conventional warp-knit fabrics, which greatly improves the soft and refreshing wearing experience. Ultra-lightweight, comfortable fit, and quick dry performance are three key pillars Rema focuses on in selecting the highest quality fabric for cycling sportswear.

細節介紹 3
One sportswear, two temperature control zones
The ultimate functional product requires precise heat dissipation design. It extends from the side, shoulders, to the core zone in the backside. There are thousands of micro pores to discharge the heat. The heat dissipation can also induce ventilation airflow while maintaining personal comfort, so that you can continue to exercise in an optimized state.

PERFECTLY SNUG JOINED SLEEVE
Flat-out superior materials together with our joint-sleeve design give the shoulders a perfect snugness and reduce friction from the wind.
DECORATIVE REFLECTIVE STRIPES
Are added to both sides of the pockets for extra nighttime riding safety. The pockets are fitted with sturdy easy-to-slide YKK zippers.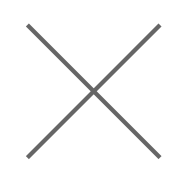 Fabric Composition
Main fabric
73% Microfibre PA|27 % EA(LYCRA®)
Accessory fabric
90% Polyester|10% EA(LYCRA®)
Accessory fabric
55% PU|45% Polyester
Product Care
Wash separately from dark colors
Why have we designed this:

As someone devoted to pursuing speed, you must be looking for that very special wind-breaking cycling jersey that fits your body perfectly. The entire piece weighs is only about 120g, made with four-way stretch fabrics, a product of top-notch Italian innovative craft, to create an extremely snug perfect cut for enhanced elegant feminine curves. During your high-intensity training, it will give you a full immersion of speed acceleration as you step hard on the pedals for breakthroughs.
Added