WATER-REPELLENT JOGGERS
Our all-purpose sports pants are fully ductile, great for any sports from hiking to cycling. The pants are designed to be loose in the thigh area and tapered close-fit in the calf to reduce fabric abrasion from extensive workouts.

The pants legs are fitted with stationary zippers to allow for extra space during exercise or heat emission after the workout. The drawstring can be adjusted to fit personal preference for tightness. You can also easily put on or take off the pants by loosening the drawstring.
ZIPPERED POCKETS
Zippers are fitted in the front and back pockets to keep smaller items like change or keys from falling out during your workout.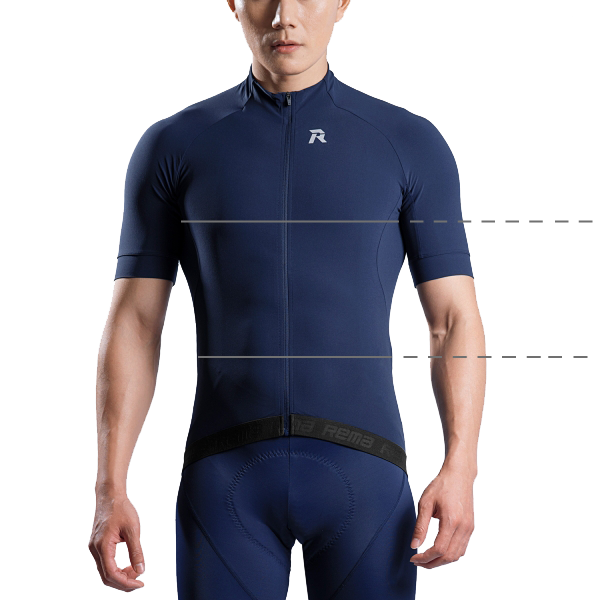 Bust
Measure the highest part of the chest.
Waist
Measure the smallest part of the waist.
Finding the Right Size.
The waist(chest) size is an additional option, you can get the exact recommended size.
Fabric Composition
Main fabric
100% POLYESTER
Water proof coating
C0-PFC Free
Product Care
Wash separately from dark colors
MRP026

WATER-REPELLENT JOGGERS
Why have we designed this:

We need a pair of stylish and functional pants fit for city leisure and outdoor sports. The cone-shaped cut is able to give our legs more stress-free mobility. To protect the Planet Earth, our running pants are made with PFC-free, water-repellent fabrics in keeping with sustainable environmental protection measures.
Added
WATER-REPELLENT JOGGERS
NT$ 1,428