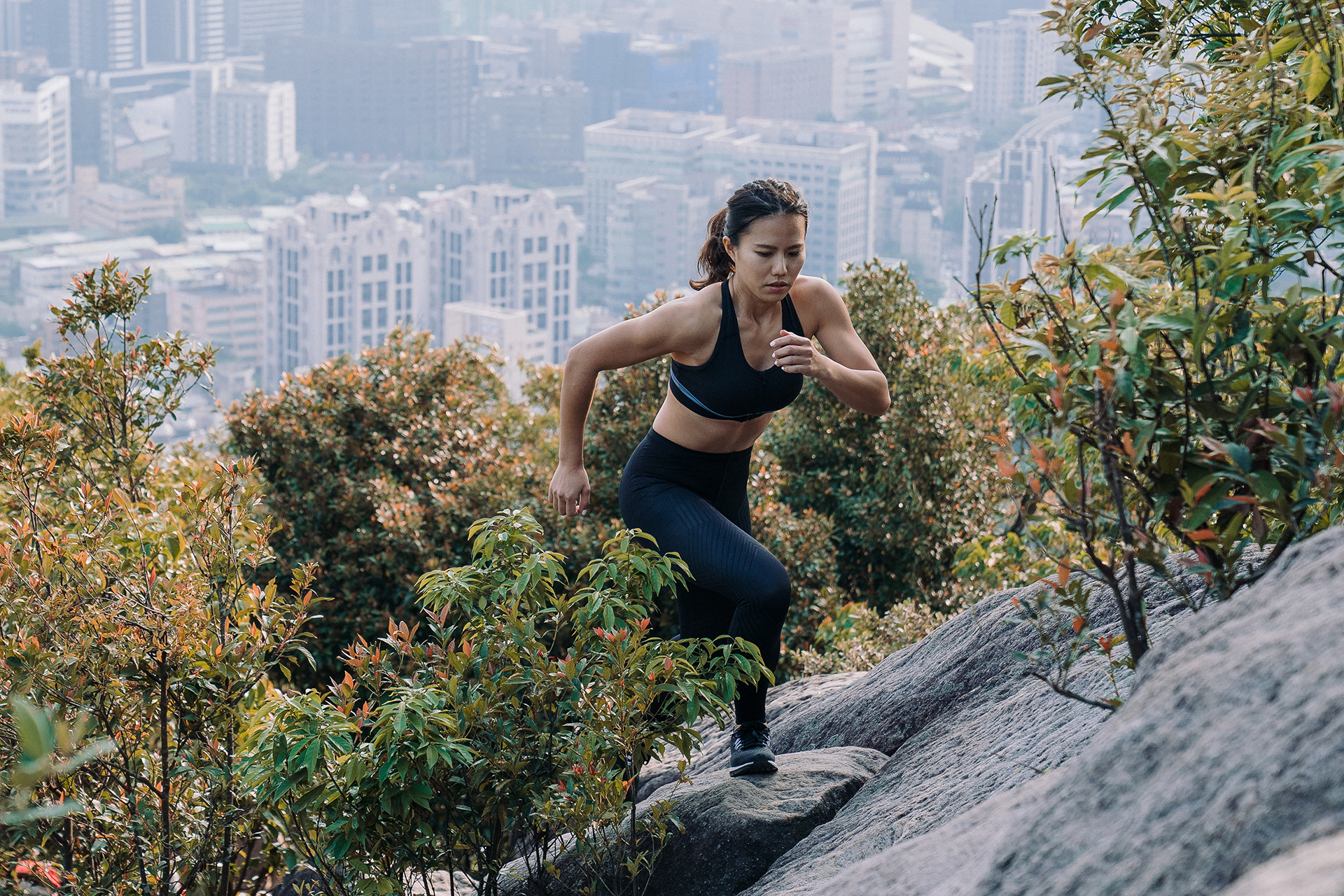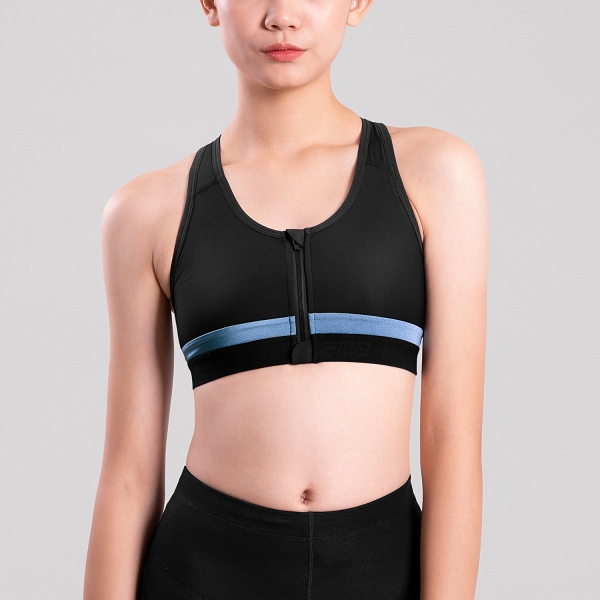 MEDIUM-SUPPORT ZIPPER SPORTS BRA
Extreme Comfort comes from Superior Fabric
With its worldwide-patented technology, the Italian fabric manufacturer EuroJersey offers distinctive and exquisite fabrics that are extremely comfortable. This fabric was chosen by Rema to be used in its lineup of women's personal sports bras this year. The texture is light, super breathable, and extremely thin. Two fibers are combined into a single yarn when making this fabric, which reduces the thickness of the fabric by half while retaining its strength. This is an advanced production method in the apparel market and a premier choice for top brands.

Zipper design for ease-of-use
In order to support stabilization of the chest area during exercise, restraining force is strengthened on medium-support sports bras. Because of this, many women are often troubled by the inconveniences of putting on and taking off the sports bra. With this in mind, we've designed front zippers on our sports bras for easy and convenient use while ensuring comfort and functionality during intensive sports activities.

You don't need to choose between form and function
Our thoughtful minimalist design gives your back all the space it needs. Whether you're doing weight training, yoga stretching, or endurance running, with this sports bra all redundant and superfluous designs are eliminated to ensure maximum comfort. Rema not only strives to provide you with ultimate comfort during exercise, but also a product that lets you enjoy every moment of commitment and achievement.
OPEN END ZIPPER DESIGN
We use YKK Vislon® zipper. It is superior quality and a very stable performance.
Fabric Composition
Main fabric
59% Polyamide | 41% Lycra
Accessory fabric
80% Polyamide | 20% Lycra
Product Care
Wash separately from dark colors
WTR008

MEDIUM-SUPPORT ZIPPER SPORTS BRA
Why have we designed this:

The sports bars' coverage and stability is important during a high-intensity workout. Rema aims to open up more possibilities for movement flexibility by using soft fabrics with sturdy textures. The frontal zipper and simplistic design for the back provide the bust a perfect coverage and support. You will now feel quite different in your workout.
Added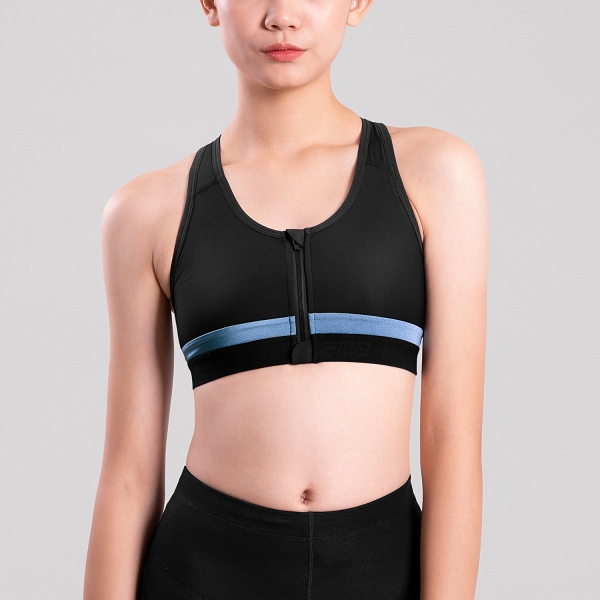 MEDIUM-SUPPORT ZIPPER SPORTS BRA
US$ 55