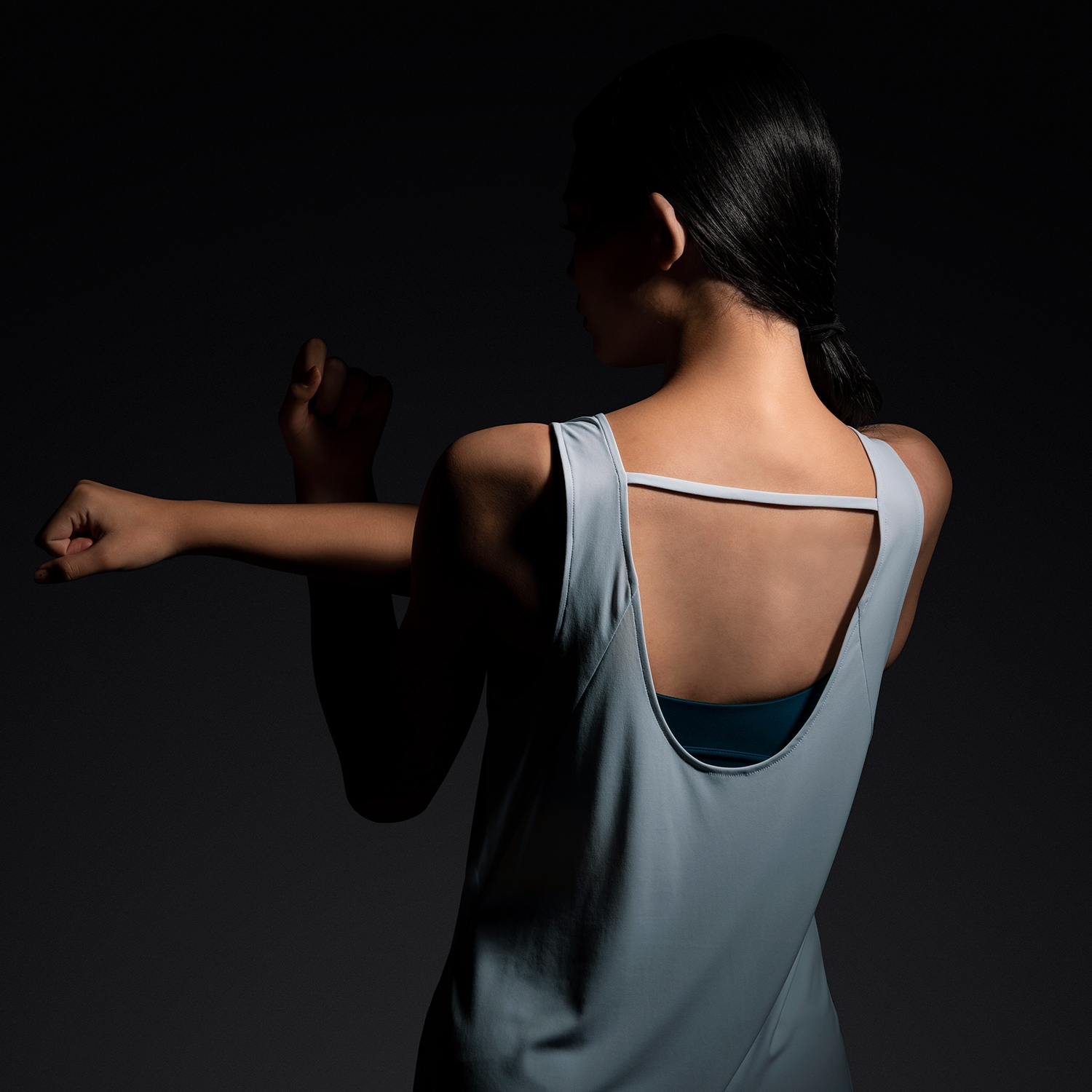 LONG TRAINING VEST
When exercising, your activewear top needs two characteristics:

irresistible comfort, and an irreplaceable you!
We designed a women's training top for use in the gym. The use of high-density double-sided knitted and lightweight fabric prevents the tops from becoming sultry and uncomfortable due to it being extremely thin and lightweight. The design is inspired by the year-round gym environment. The average indoor temperature is relatively consistent at about 23 ~ 25 degrees Celsius, unlike the outdoor climate where temperatures and humidity vary. There is no natural wind indoors to promote air circulation with the body, so the design, cut and thickness of the clothes are critical to fit and comfort.

Due to the relatively low humidity indoors, the pace of drying will be faster than outdoors. The fabric itself must have the ability to quickly absorb sweat and wick it away, to prevent the fabric from adhering to the body due to moisture. This high-tech fabric is extremely thin and light, which can effectively control the accumulation of sweat in the clothing and allow for rapid evaporation. Both the waist-length and hip-length tops can be paired with all Rema compression tights, providing you with a variety of fun matching options.

Each piece of clothing is made from five recycled plastic bottles. Rema appreciates your contributions in supporting a sustainable earth with every purchase you make.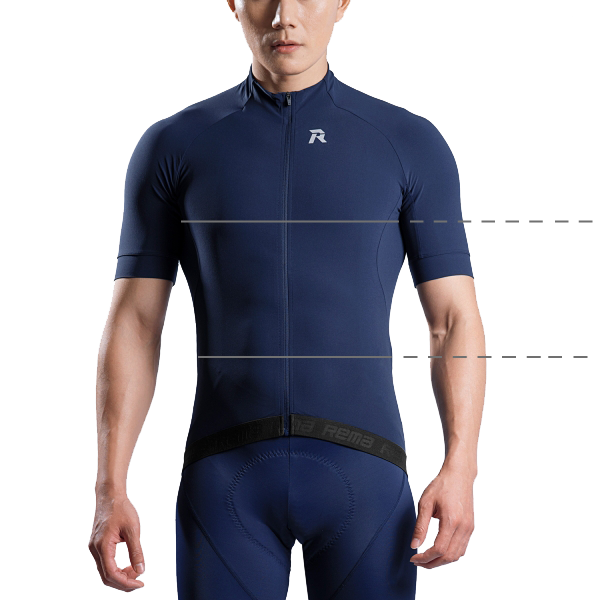 Bust
Measure the highest part of the chest.
Waist
Measure the smallest part of the waist.
Finding the Right Size.
The waist(chest) size is an additional option, you can get the exact recommended size.
面料成分
主布
100% Recycle Polyester 寶特瓶環保纖維
WTV001

LONG TRAINING VEST
he hem of the hip-length top sits between the hip and bottom area, and the wide shoulder-strap design for liberal body movements. This is a hip-length training top suitable for compression tights. The top is lightweight and comfortable to wear, perfect for gym training and outdoor sports activities.
Added
LONG TRAINING VEST
US$ 31