REMA PAD 2.5 CYCLING SHORTS
Rema Pad 2.5
A perfect combination of ultimate lightness and comfort
Rema Pad is an innovative breakthrough and self-developed pad for cycling shorts. Distinct from the thick foam used in conventional cycling shorts, the Rema Pad is significantly lighter without sacrificing comfort. Regardless of your hip size, this pad protects the ischium throughout your ride. Not only that, the pad is also completely seamless and features carbon fiber antibacterial materials. With this humble pad, enjoy a smooth and comfortable cycling experience.

We've acquired the best warp knitting fabrics in the world
Rema meticulously integrates the most innovative technologies into each pair of cycling shorts. Our advanced anti-friction fabric can minimize chafing between the hips and the seat surface and provide compression support required by the thighs when cycling while reducing fatigue to a minimum. The front and abdomen areas are covered with soft and smooth materials that stretch and wrap around your body comfortably. This time, we have taken the cycling experience to a whole new level.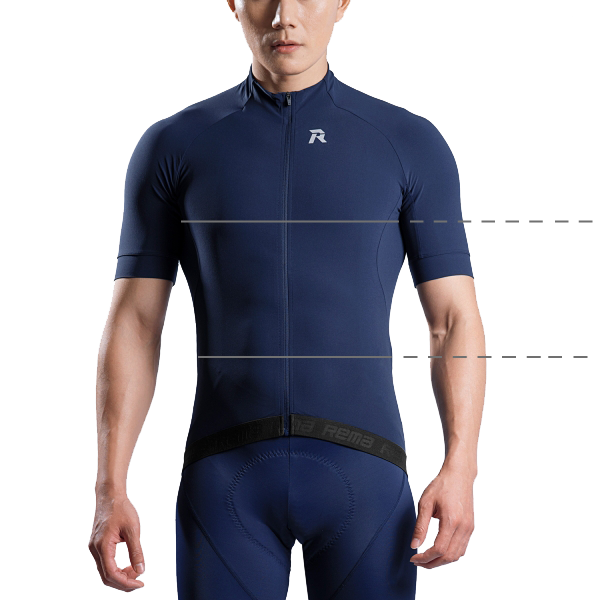 幫助您找到適合的尺碼
(胸)腰圍尺寸為附加選項,可得知精確之建議尺碼。
面料成分
主布
80% Recycle polyamide | 20% Lycra
配布
76% Polyamide | 24% Lycra
WCP009

REMA PAD 2.5 CYCLING SHORTS
As the first enhanced women\'s cycling shorts, it is the culmination of our meticulous collection of customer feedback and rigorous R&D development. The length of the cycling shorts can be freely adjusted based on personal preference, with the basic length around the upper to mid-leg region. When the hem is stretched up a little, the length can be shortened. When wearing leg warmers during winter, the basic length of the legging can be fixed to the shorts. This way, these cycling shorts can be used in any season. It is a small step we've taken in creating a thoughtful product for you, while it's a big step for us together by making sports more fun and efficient.
已加入購物車
REMA PAD 2.5 CYCLING SHORTS
US$ 103