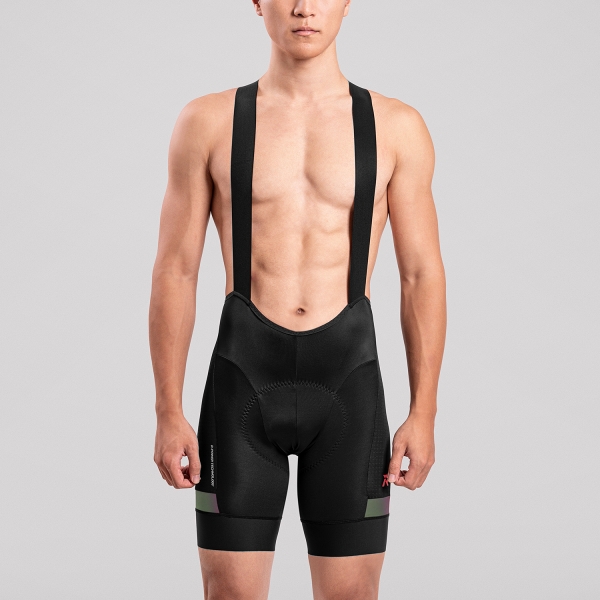 X-POWER CYCLING BIB SHORTS 2.5
Rema Pad 2.5
A perfect combination of ultimate lightness and comfort
Rema Pad is an innovative breakthrough and self-developed pad for cycling shorts. Distinct from the thick foam used in conventional cycling shorts, the Rema Pad is significantly lighter without sacrificing comfort. Regardless of your hip size, this pad protects the ischium throughout your ride. Not only that, the pad is also completely seamless and features carbon fiber antibacterial materials. With this humble pad, enjoy a smooth and comfortable cycling experience.

We've acquired the best warp knitting fabrics in the world
Rema meticulously integrates the most innovative technologies into each pair of cycling shorts. Our advanced anti-friction fabric can minimize chafing between the hips and the seat surface and provide compression support required by the thighs when cycling while reducing fatigue to a minimum. The front and abdomen areas are covered with soft and smooth materials that stretch and wrap around your body comfortably. This time, we have taken the cycling experience to a whole new level.

To achieve a breakthrough is to surpass yesterday's self
The creation of practical products that balance innovation with practicality has always been our goal. Solving problems is the core value of design. X-POWER cycling bib shorts not only alleviates pressure on the shoulder strap when worn for a long duration, it is also helps to provide lifting support to the rear hips. The front perineum of men are often compressed during cycling activities, so we've cleverly used the U-shaped design to increase the three-dimensional space by 15%, offering a perfect protective wrap while reducing excess pressure.


白天夜晚都搶眼
彩色反光設計,能在不同角度呈現不同顏色。
針對性機能布置
大腿內側、胯下與臀部採防摩擦面料,能將接觸座椅面的抗磨效果極致發揮;側邊加壓布料提供騎乘時大腿所需的支撐力,將疲勞感降至最低。
Hybrid Pad 2.5
全新Rema Hybrid 2.5代坐墊,能耐長途騎乘距離長達100公里,輕盈而不犧牲舒適度的四層結構設計,全件無縫製作,並具備碳纖維抗菌機能。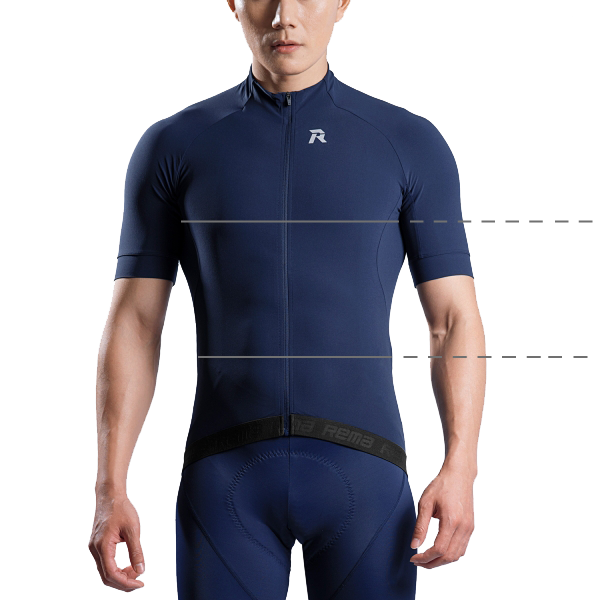 Bust
Measure the highest part of the chest.
Waist
Measure the smallest part of the waist.
Finding the Right Size.
The waist(chest) size is an additional option, you can get the exact recommended size.
面料成分
主布
80% Recycle polyamide | 20% Lycra
配布
76% Polyamide | 24% Lycra
配布
82% POLYESTER / 18% SPENDEX
MCB008P

X-POWER CYCLING BIB SHORTS 2.5
This is the most powerful iteration since Rema launched its line of PRO cycling bib shorts. It combines comfort and pressure support with X-POWER design. This season, add more color to your cycling wardrobe through eye- catching reflective detailing into an otherwise boring and predictable black, and shine like a star day and night. The straight-line design of the legging on the tights adds a gentle and elegant style to your masculinity.

You are special, after all.

Added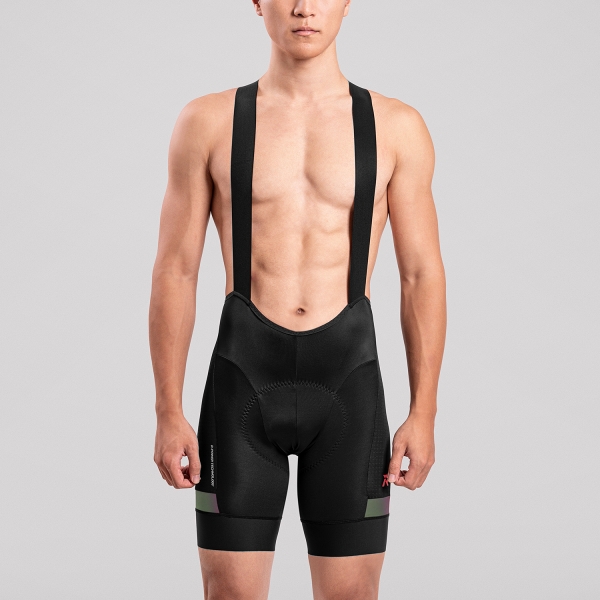 X-POWER CYCLING BIB SHORTS 2.5
US$ 135