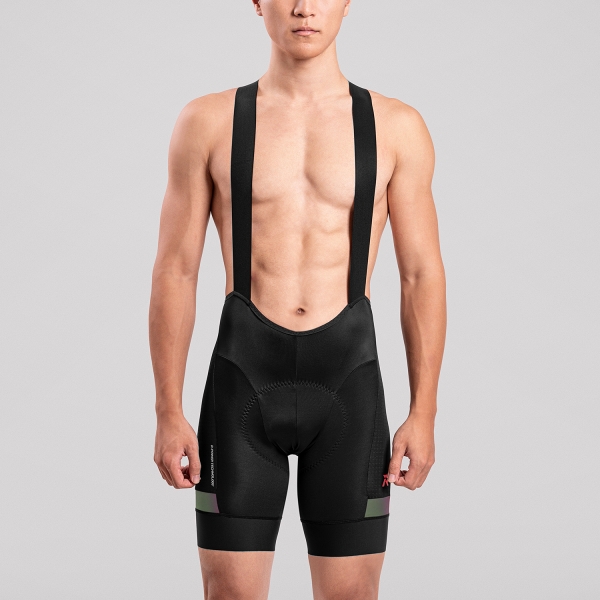 X-POWER CYCLING BIB SHORTS 2.5
Rema Pad 2.5
A perfect combination of ultimate lightness and comfort
Rema Pad is an innovative breakthrough and self-developed pad for cycling shorts. Distinct from the thick foam used in conventional cycling shorts, the Rema Pad is significantly lighter without sacrificing comfort. Regardless of your hip size, this pad protects the ischium throughout your ride. Not only that, the pad is also completely seamless and features carbon fiber antibacterial materials. With this humble pad, enjoy a smooth and comfortable cycling experience.

We've acquired the best warp knitting fabrics in the world
Rema meticulously integrates the most innovative technologies into each pair of cycling shorts. Our advanced anti-friction fabric can minimize chafing between the hips and the seat surface and provide compression support required by the thighs when cycling while reducing fatigue to a minimum. The front and abdomen areas are covered with soft and smooth materials that stretch and wrap around your body comfortably. This time, we have taken the cycling experience to a whole new level.

To achieve a breakthrough is to surpass yesterday's self
The creation of practical products that balance innovation with practicality has always been our goal. Solving problems is the core value of design. X-POWER cycling bib shorts not only alleviates pressure on the shoulder strap when worn for a long duration, it is also helps to provide lifting support to the rear hips. The front perineum of men are often compressed during cycling activities, so we've cleverly used the U-shaped design to increase the three-dimensional space by 15%, offering a perfect protective wrap while reducing excess pressure.


BECOME THE CENTER OF ATTENTION, DAY AND NIGHT
The colorful reflective detailing can show different brightness and effects during the day and night.
ACQUIRED THE BEST WARP KNITTING FABRICS IN THE WORLD
For the inner thighs, crotch and hips, we use anti-abrasion fabrics to minimize chafing from contact with the saddle. The side pressure-added fabrics give extra support to the thighs and reduce fatigue when pedaling the bike.
Hybrid Pad 2.5
Our cycling shorts fitted with brand new Rema Hybrid Pad 2.5 can help you endure long-distance riding of up to 100 km, featuring seamless sewing, lightweight, antibacterial carbon fibers and a four-layered structure without compromising comfort.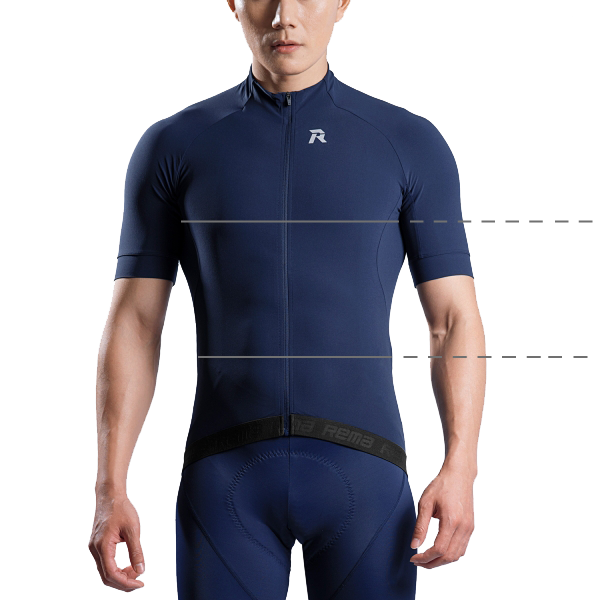 Bust
Measure the highest part of the chest.
Waist
Measure the smallest part of the waist.
Finding the Right Size.
The waist(chest) size is an additional option, you can get the exact recommended size.
Fabric Composition
Main fabric
80% Recycle polyamide | 20% Lycra
Accessory fabric
76% Polyamide | 24% Lycra
Accessory fabric
81% Polyamide | 19% Lycra
Product Care
Wash separately from dark colors
MCB008P

X-POWER CYCLING BIB SHORTS 2.5
Why have we designed this?

A pair of bib shorts is an indispensable must-have for long-distance cycling. Different from the conventional design, our range of bib shorts features simplified fabrics for enhanced performance, innovative Y-shaped straps for back support and the developed-in-house, breathable, shock-absorbing Hybrid Pad 2.5 for reduced pressure on the back and hip bone to make cycling comfortable and cool. With such upgraded gear, riders can now focus on self-surpassing.
Added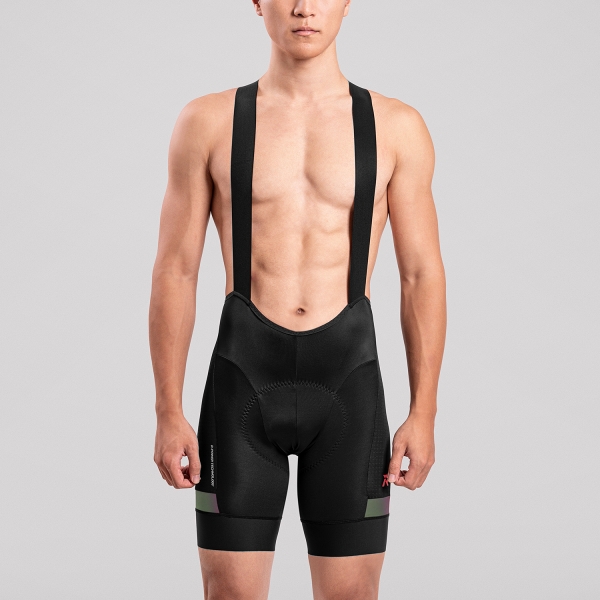 X-POWER CYCLING BIB SHORTS 2.5
US$ 135