REMA PAD 2.5 CYCLING TIGHTS
Rema Pad 2.5
A perfect combination of ultimate lightness and comfort
Rema Pad is an innovative breakthrough and self-developed pad for cycling shorts. Distinct from the thick foam used in conventional cycling shorts, the Rema Pad is significantly lighter without sacrificing comfort. Regardless of your hip size, this pad protects the ischium throughout your ride. Not only that, the pad is also completely seamless and features carbon fiber antibacterial materials. With this humble pad, enjoy a smooth and comfortable cycling experience.

We've acquired the best warp knitting fabrics in the world
Rema meticulously integrates the most innovative technologies into each pair of cycling shorts. Our advanced anti-friction fabric can minimize chafing between the hips and the seat surface and provide compression support required by the thighs when cycling while reducing fatigue to a minimum. The front and abdomen areas are covered with soft and smooth materials that stretch and wrap around your body comfortably. This time, we have taken the cycling experience to a whole new level.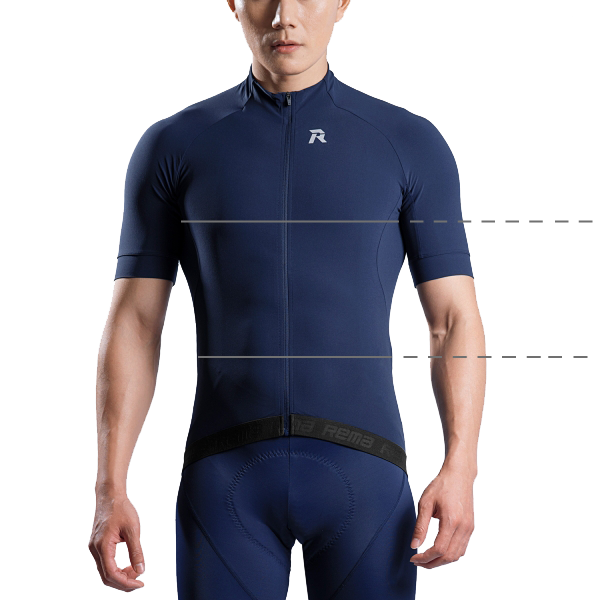 幫助您找到適合的尺碼
(胸)腰圍尺寸為附加選項,可得知精確之建議尺碼。
面料成分
主布
80% Recycle polyamide | 20% Lycra
配布
76% Polyamide | 24% Lycra
配布
81% Polyamide | 19% Lycra
WCP010

REMA PAD 2.5 CYCLING TIGHTS
The all-new cycling lineup for the new season features the use of the latest anti-friction fabrics in the crotch area that is prone to chafing with bicycle seats. The fabric is extremely tough despite its soft texture due to the use of the latest high-tech warp-knitted fabric from Italy. In addition to enhanced safety, the dotted reflective detailing on the cycling shorts manifests feminine refinement with a simple and elegant design, will also make you the center of attention.
已加入購物車
REMA PAD 2.5 CYCLING TIGHTS
US$ 115