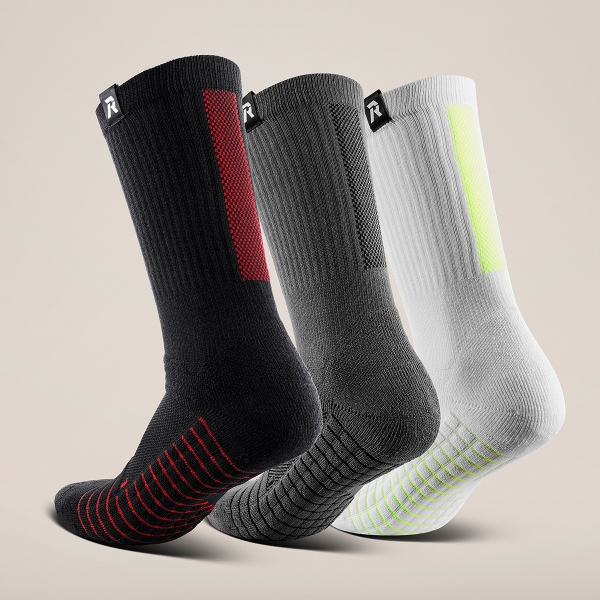 MULTIFUNCTIONAL SPORTS SOCKS
Ace Any Sport with this Pair of Socks
Multifunctional to us means superior performance in all situations. These socks are made from 66% top-grade Coolmax fiber, which effectively absorbs sweat and keeps you feeling fresh and cool. After our research and analysis of commercially available athletic socks, we developed our first pair of thick-soled Rema socks perfect for any athletic activity. We focused on strengthening the cushioning from the front toe to the arch of the foot and the heel, as well as a durable anti-wear padding for both the front and back of the ankle. What this means is that as long as you wear these socks, you can ace any high-intensity sports such as basketball, tennis, and track.
面料成分
主布
80% Polyester(66% Coolmax) | 10% Nylon 尼龍 | 10% Spandex 彈性纖維
合購優惠

MULTIFUNCTIONAL SPORTS SOCKS
Our first pair of functional socks that can meet the demands for all varieties of athletic activities, whether long-distance cross-country running or intensive action on a court. Jump and move in comfort with our superior cushioning technology. Perform your very best in all ball games big and small as long as you have this trusty pair of socks.
已加入購物車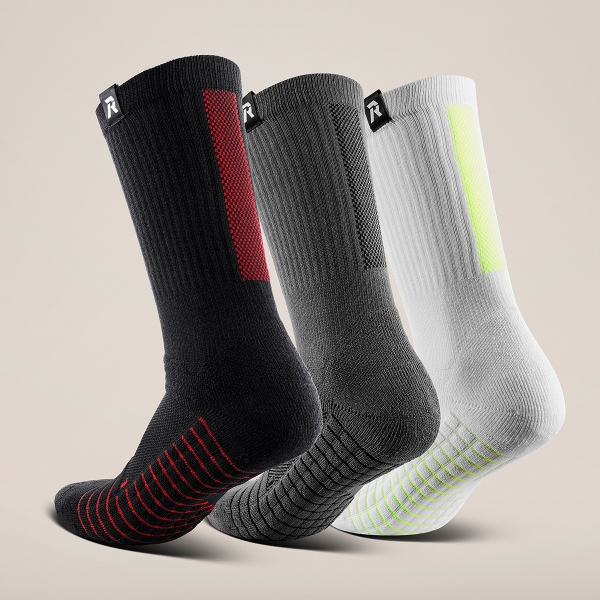 MULTIFUNCTIONAL SPORTS SOCKS
US$ 37