輕量版硬殼防雨夾克
Ultra-lightweight high-tech rain coat
Made of 3-layer fabric and equipped with waterproof zippers. The weight of the raincoat is only 140 grams/m2. The surface layer features dirt and water-repellency with C6-grade environmentally-friendly coating. The middle isolation PU layer can sustain waterproofing pressure up to 10,000mmH2O. The base layer does not stick to skin even during sweat. The coat is lightweight, soft and stretchable, and can be easily stored in the back pocket of cycling shorts, while withstanding the tests of any harsh weather.

World-Class waterproof lamination process
We use waterproof pressure-sensitive adhesive for inner seam bonding, which requires top-level craftsmanship. Our exquisite level of quality can be seen in every bend of the waterproof lamination strip, and take into account the beauty, durability, and strength of the product, to ensure it can withstand any weather condition.

Functional pocket design
The waterproof storage space on the front chest can effectively repel water ingress, making it easy and convenient to place items. The large storage space available on the back pocket greatly improves the practicality and use of the waterproof raincoat. Yes, we are dedicated to delivering what you need.

Thoughtful and practical two-way zipper
The two-way waterproof zipper is a very practical design that will be appreciated by all cyclists. Unzipping the hem when riding can increase maneuverability during sports. We consider all aspects of use when we design our products.

Similar to reflective detailing on a yellow vest.
For this high-tech hard shell rain coat, large reflective detailing of the same color are applied to the front, side, sleeves, and rear pockets. This simple, low-key, yet effective solution provides optimal visibility as well as a stylish statement in both urban and rural settings.

超輕量防潑水單車衣
這是一款極具創新機能的車衣,也是Rema至今最經典的產品,極簡約與直覺的設計,能讓您感受騎乘生活的細微末節,透過鯊魚泳裝的技術概念,達成地面穿著的快速導汗和防潑水效果,強韌彈性緊適貼覆肌膚,隨時為您的身體迅速保持乾燥。
超輕量防潑水單車衣
這是一款極具創新機能的車衣,也是Rema至今最經典的產品,極簡約與直覺的設計,能讓您感受騎乘生活的細微末節,透過鯊魚泳裝的技術概念,達成地面穿著的快速導汗和防潑水效果,強韌彈性緊適貼覆肌膚,隨時為您的身體迅速保持乾燥。
超輕量防潑水單車衣
這是一款極具創新機能的車衣,也是Rema至今最經典的產品,極簡約與直覺的設計,能讓您感受騎乘生活的細微末節,透過鯊魚泳裝的技術概念,達成地面穿著的快速導汗和防潑水效果,強韌彈性緊適貼覆肌膚,隨時為您的身體迅速保持乾燥。
超輕量防潑水單車衣
這是一款極具創新機能的車衣,也是Rema至今最經典的產品,極簡約與直覺的設計,能讓您感受騎乘生活的細微末節,透過鯊魚泳裝的技術概念,達成地面穿著的快速導汗和防潑水效果,強韌彈性緊適貼覆肌膚,隨時為您的身體迅速保持乾燥。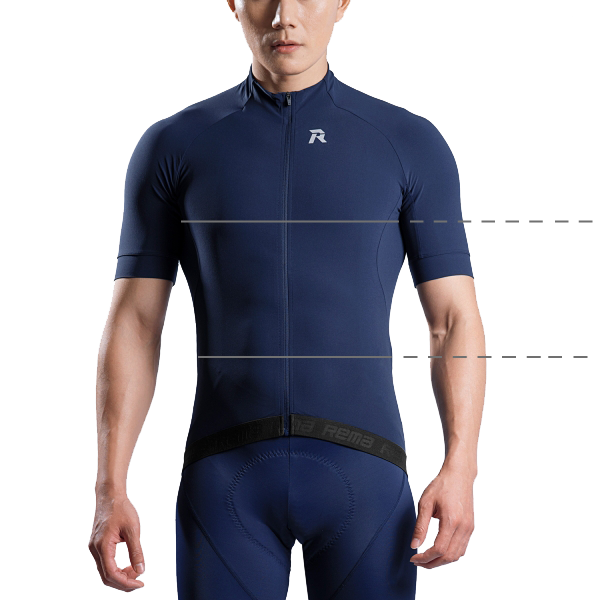 幫助您找到適合的尺碼
(胸)腰圍尺寸為附加選項,可得知精確之建議尺碼。
面料成分
主布
76% Polyester | 17%PU | 7%Spandex
We strive for excellence and are dedicated to making our products better. We are keen to present to you Rema's unique value proposition. You insist on quality and aesthetic beauty, and more importantly, the practicality of the product during sports, just like this rain coat.
Exquisite craftsmanship, perfectly presented.

已加入購物車