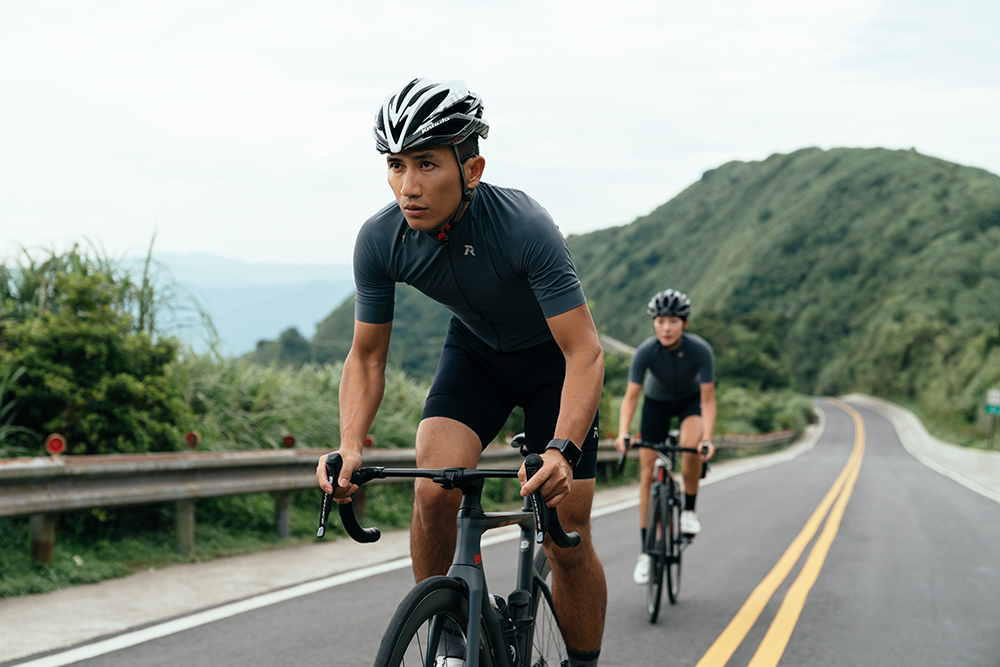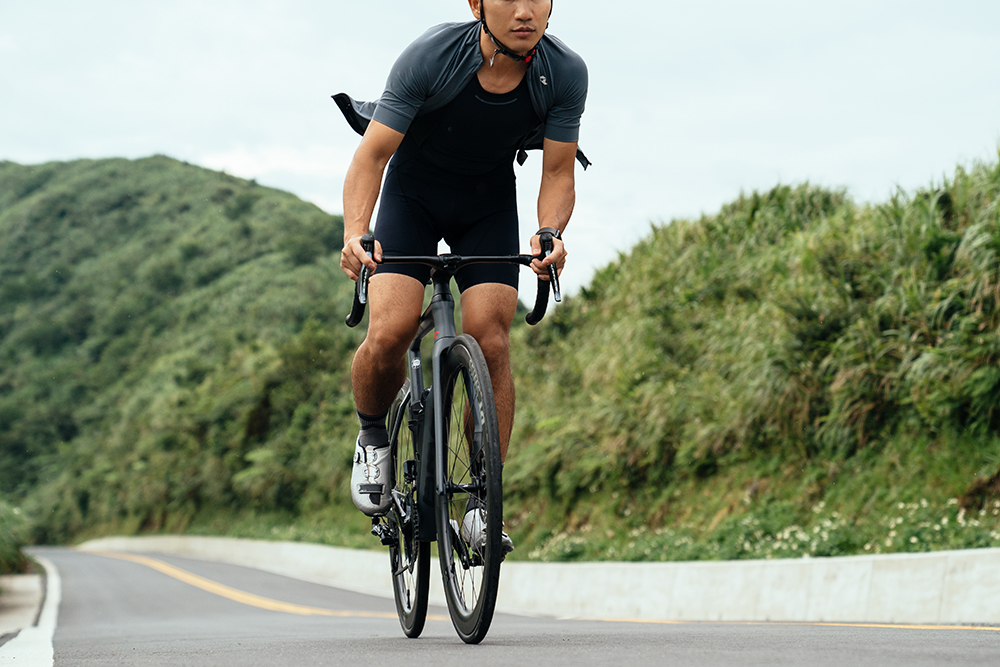 WATER RESISTANT JERSEY
Plain Weave Technology Achieving Comfort.
Our revolutionary plain weave technology is ultra-lightweight, weighing only 137g/m2. Four-way stretch fabric offers durability which exceeds that of even warp-knitted fabric while providing skin with feather-like comfort. Both inner and outer layers offer water-resistant, as well as rapid drying after high intensity exercise.

Simple, but not that Simple
This is a highly innovative cycling top, and also one of Rema's strongest-selling products so far. The extremely simple and intuitive design allows you to feel the subtle details of a cycling lifestyle. Inspired by the concept of shark swimwear, we have produced a winning formula of a ground-based product with rapid sweat-wicking capabilities and water-repellency. The strong elasticity provides a snug fit with the skin, thereby reducing wind resistance during rides.


環保防潑水塗佈
達成快速導汗和防潑水效果,迅速為身體保持乾燥。
拉鏈口袋
採用堅固YKK拉鏈,內襯疏水PU防浸濕薄膜,專為放置貴重物設計。
前所未見
採用極強韌的平織技術,抗磨、抗起球,且輕盈透氣。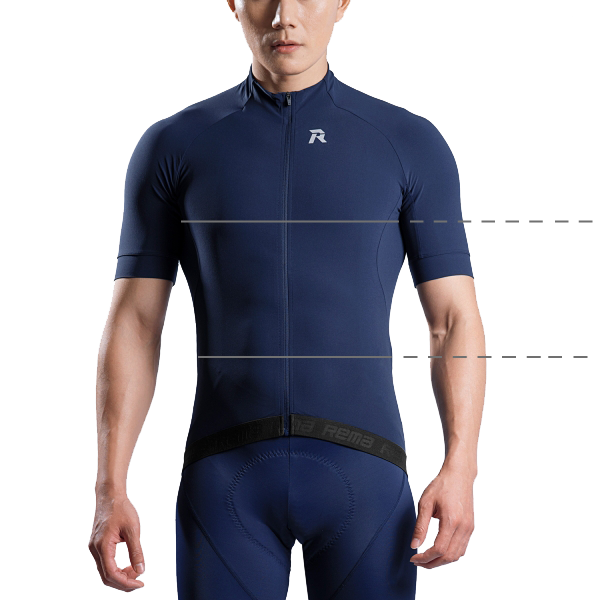 Bust
Measure the highest part of the chest.
Waist
Measure the smallest part of the waist.
Finding the Right Size.
The waist(chest) size is an additional option, you can get the exact recommended size.
面料成分
主布
79% Nylon 尼龍 | 21% Spandex 彈性纖維
配布
55% PU 防水材質 | 45% Polyester 聚酯纖維
MCT007

WATER RESISTANT JERSEY
The latest Water Resistant Jersey re-modifies the overall fit, and it is much fitter than the last generation. It fully displays the functional characteristics of the plain weave fabric when applied to the skin. This jersey not only reduce wind drag but also rapidly absorb sweat and evaporate sweat.
Added
WATER RESISTANT JERSEY
US$ 71