COMPRESSION TIGHTS
Made with black yarns for its chic warp-knitted patterns, the silk-like soft fine fabrics offer excellent comfort, UPF 50+ protection and great performance in vapor absorbing, moisture-wicking and quick drying.

The light and durable warp-knitted twist-patterned fabric is the result of high-tech innovation. Containing 13% LYCRA®, it has an incredibly soft texture. A balanced combination of comfy 3D elasticity, sturdiness and lightweight, the fabric is ideal for tight garments, offering perfect support and powerful compression to stabilize your muscles during training, suitable for all workouts, e.g. running, weight training, ball sports, and mountain climbing.
WARP-KNITTED TWIST-PATTERNED FABRIC
Containing 13% LYCRA® fibers, it features elasticity and four-sided enclosed compression for body support and muscle stabilization.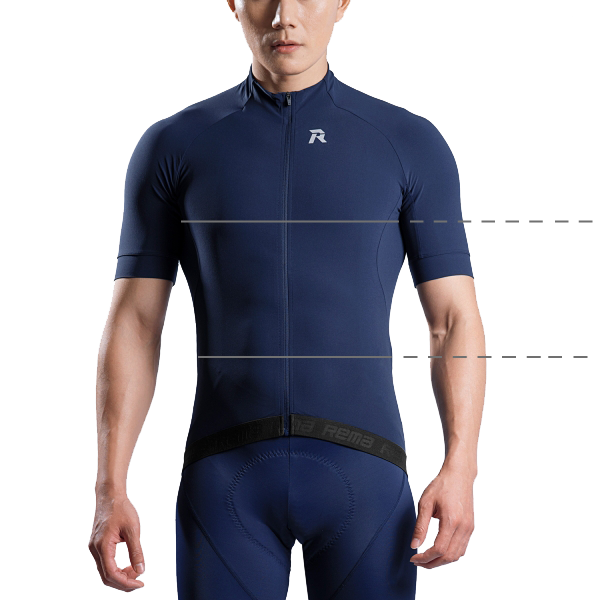 Bust
Measure the highest part of the chest.
Waist
Measure the smallest part of the waist.
Finding the Right Size.
The waist(chest) size is an additional option, you can get the exact recommended size.
Fabric Composition
Main fabric
87% Polyamide | 13% Lycra
Product Care
Wash separately from dark colors
MTP009

COMPRESSION TIGHTS
Why have we designed this:

For running, weight training, mountain climbing or any ball games, many people like to wear compression tights to elevate their athletic performance. We bring you high-tech mélange stretch fabrics augmented the 3D surround compression technology to give muscles a full coverage and support and effectively reduce fatigue, plus an extremely soft texture.
Added
COMPRESSION TIGHTS
US$ 32