COMPRESSION 3/4 TIGHTS
既輕盈又強韌的經編麻花織紋面料,是高科技創新成果。內含 13% LYCRA® 纖維,有著難以置信的柔軟觸感。而其舒適彈力、強韌與輕薄完全均衡,呈現 3D 彈力、環形壓縮的效果,是理想的緊身衣褲面料,能夠提供完美支撐力度,其他同類布料無法與之相比。

考量人體工學的立體版型,網布拼接設計,全面提升舒適與透氣性。後口袋採無縫貼合工法,貼近肌膚層帶有防水性能,可避免隨身小物浸濕。左右兩側及後口袋具有反光功能,提升夜間安全辨識性。此外,更具備抗紫外線係數 UPF 50+,吸濕排汗、迅速乾爽的性能,十分適合跑步、重量訓練、球類運動、登山……等多元運動。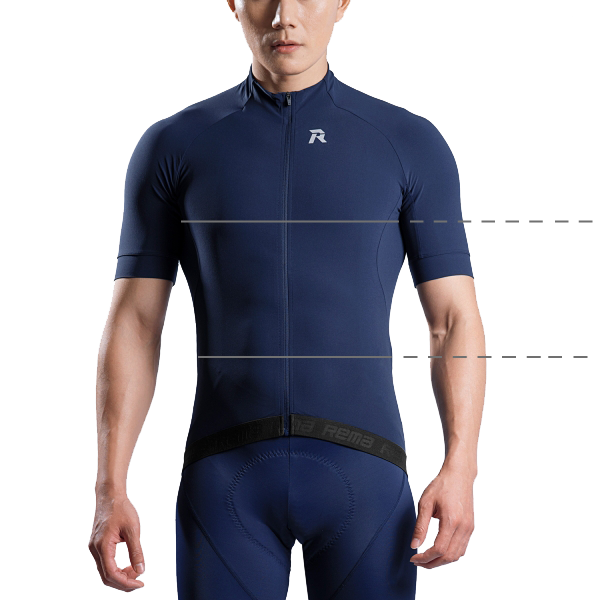 Bust
Measure the highest part of the chest.
Waist
Measure the smallest part of the waist.
Finding the Right Size.
The waist(chest) size is an additional option, you can get the exact recommended size.
Main Fabric
87% Polyamide 聚醯胺纖維
13% Lycra 萊卡彈性纖維
Accessory Fabric
81% Nylon
尼龍纖維
19% Spandex
彈性纖維
WTP004

COMPRESSION 3/4 TIGHTS
The length of our 3/4 compression tights are perfectly cover you knee. The unprecedented twist-textured, warp knitted fabrics provides a silky and smooth texture. It has superb compression and recovery features, which is made of high-class materials. Besides having 3D Stretch, it provides you with perfect support and compression to achieve a superior performance.

Containing 13% Lycra, the main fabric is Hi-Tech ultralight but strong enough. Its inconvincible soft texture makes it become extremely comfortable than any other fabric.
Added
COMPRESSION 3/4 TIGHTS
US$ 32